Yay! A friendzy and a meme. All around goodness!


Name: Anigo (It's my name spelled backwards with a letter or two thrown in for good measure because my real name spelled backwards was taken.)

Age: Way on the wrong side of 40

Location: Eastern Canada, eh.

Describe yourself in five sentences or less: Five sentences or less? Well, first if you count the sentences here you'll see I don't follow directions well. I'm a wife and mom, married to the same guy for so long the warranty's up and I can't trade him in for a new one. On paper, I sound like kind of a fun person. I ride motorcycles, I like sailing, particularly offshore racing. I love to travel to random places. I have a friend with whom I travel (my husband doesn't travel) and we try to travel somewhere different once a year. We try to follow a few rules about traveling: It has to cost less than what it would cost to go to Las Vegas, we try to only go for a long weekend (plus travel time if necessary), we need to pack everything for the trip into a carry-on backpack, and wherever we go we have to find at least one Irish pub. So far we've been to Latvia, France and Guatemala. Every time I travel something interesting happens, for example on the trip to Latvia the door fell off the airplane. I went back to school 15 years ago to get my degree part time and finished it last year. (What can I say, I'm a slow learner!) I'm working on my masters now and hope to be finished before I turn 70.

I mostly post about... If you can get past the whining, I'm actually funny as hell, and not even a bit modest. I've had a rough time with both work and my health in 2016, so there has been a lot of whining, but 2017 is shaping up to be... well, 2017! My posts tend to be about whatever the hell is going through my mind at the time. I curse occasionally and I use way too many ellipses.

My last three LJ posts were about... My Kid, work and getting my nose pierced, my health. Wow, aside from the nose piercing that's pretty boring. Maybe you don't want to be friends with me. Move along. Nothing to see here.

How often do you post? How about commenting? I don't post nearly enough (as your friends fall off there are fewer comments, and after a while it feels a bit like talking to yourself in a dark closet. Or maybe I'm just boring. Hmmm...) but I lurk and comment quite a bit. I'll be better at posting in 2017. And not so much whining.

A GIF to describe how your day has been today so far: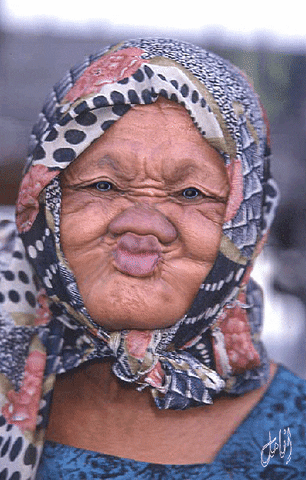 C'mon... you know you wanna...